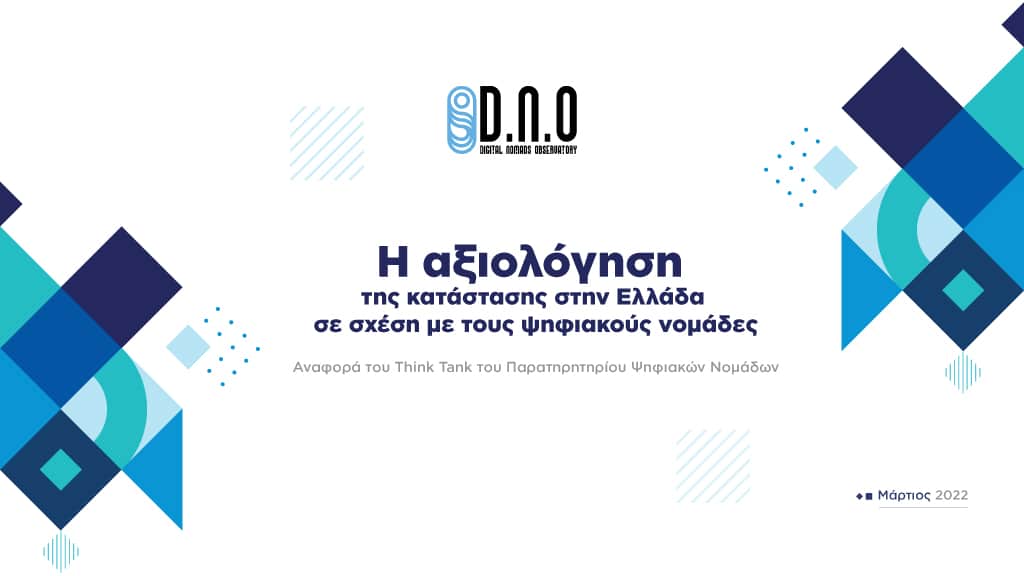 Digital Nomads' Report: The evaluation of the situation in Greece regarding Digital Nomads. March 2022
March 31, 2022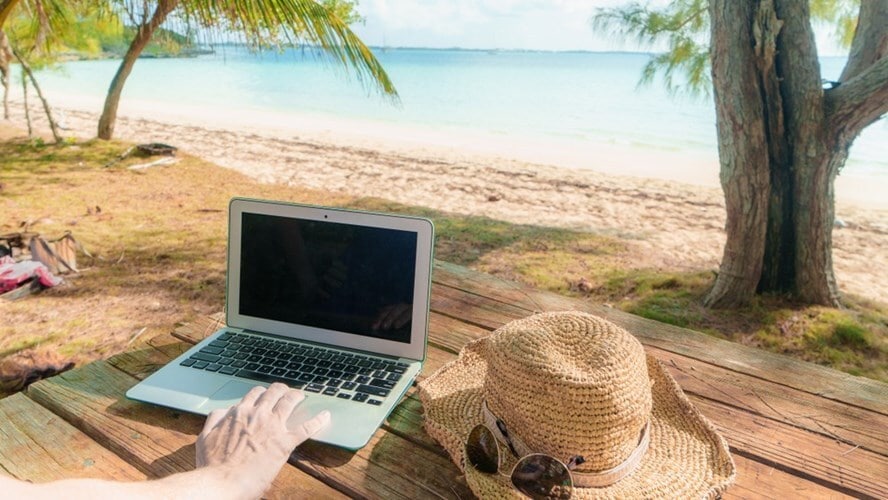 A useful Step by Step guide of how to apply for the Greek Digital Nomads Visa
June 20, 2022
The term "digital nomads" has been used for two decades. But the pandemic was the reason for establishing the remote work. The world is constantly being reshaped and more and more people are becoming digital nomads. Not because they are forced to, but because of the privileges that this employment regime entails.
The rise of digital teams has multiple benefits in different industries. One of them is the tourism industry. Especially it can bring benefits to small hotels.
Here are some helpful tips that every small hotel owner should consider in order to attract digital nomads.
HYGIENE & SAFETY
One of the first steps that every hotel must take is the observance of hygiene and safety protocols. Digital nomads can travel a lot but this does not mean they are not afraid. The first thing they check before making a reservation is the hygienic conditions and whether the safety protocols are observed in the hotel. They want to feel safe.
That is the reason why small hotels should invest in the right technology and a "touchless" environment. But what exactly does this mean?
Digital nomads will be able to:
Make online check in without any contact with the hotel reception
In case they need to communicate with the reception this will be done through the use of smart devices and applications
Purchase services intact from respective parts of the hotel
In addition, ensuring protocols is great importance. This is why the rules of using masks, keeping distance and frequent disinfection of surfaces should be observed.
COMFORTABLE WORKING ENVIRONMENT WITHIN THE ROOM
Many digital nomads prefer to work from the comfort of their hotel room. That's why it would be nice to have the right space and equipment inside the room to ensure a comfortable work environment. Specifically, the room should have:
A modern office for work
Proper lighting
Coffee maker
Many sockets for charging devices
Enough corners for work so that the employee does not feel bored
COMFORTABLE WORKING ENVIRONMENT IN HOTEL AREAS
Digital nomads work from wherever they are. For this reason they will choose a hotel for a combination of work and leisure. The hotel owner on his part will have to provide some spaces for work and relaxation at the same time. How can he/she achieve this?
By placing work surfaces
Providing comfortable and different seats from chairs to armchairs
Access to sockets for charging devices such as laptops, tablets and mobile phones
Providing high speed internet in all areas of the hotel
SPACES FOR ONLINE MEETINGS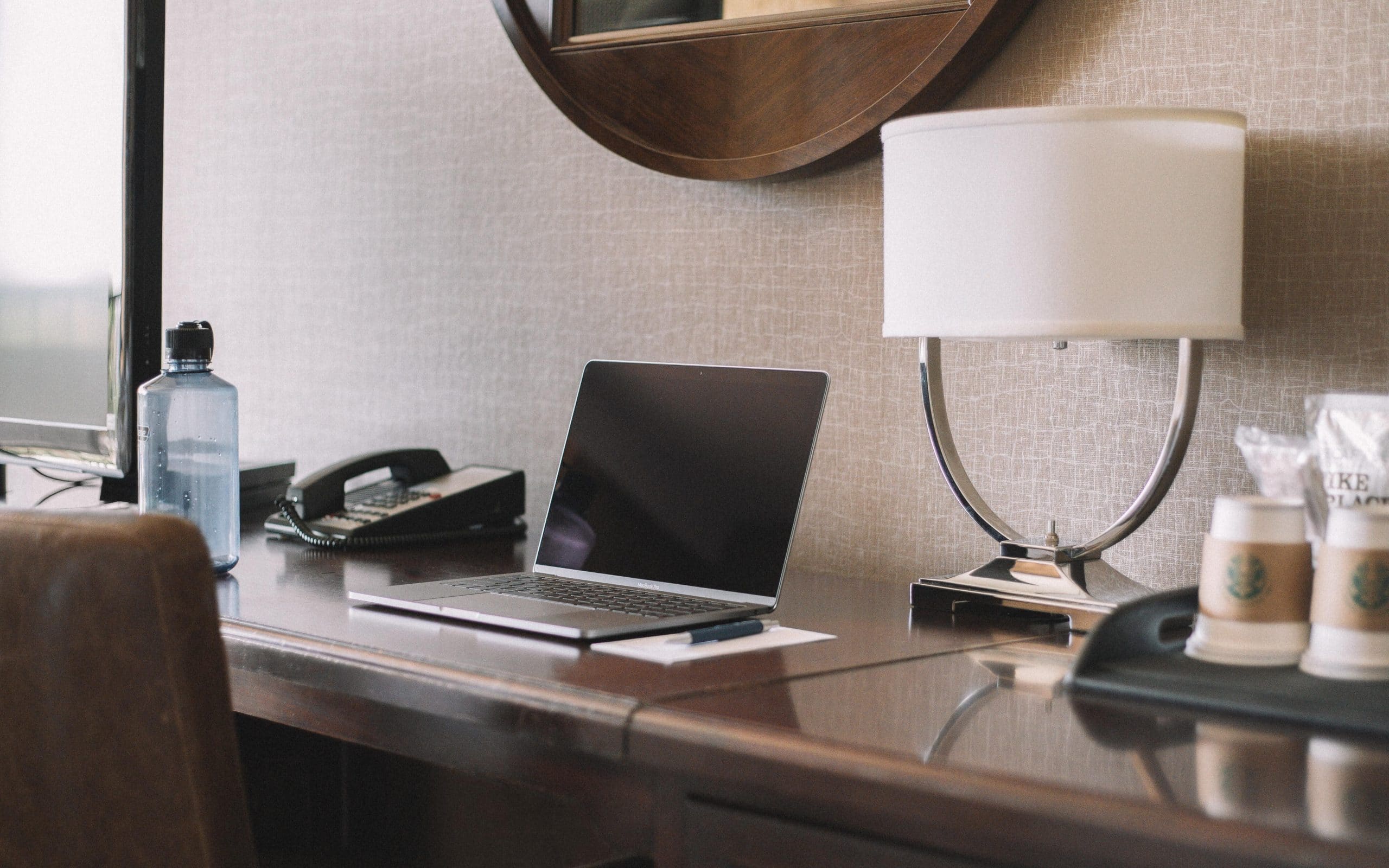 Digital nomads are part of a larger group and for that reason they will need to communicate with the rest of the group through online meetings.
You can attract digital nomads to your hotel as long as you set up some spaces for online meetings. Such spaces can be a room with corresponding equipment. If you want you can go one step further and create a conference room fully equipped and suitable for various meetings.
OFFER AN UNFORGETTABLE EXPERIENCE
Usually, digital nomads want to have an unforgettable experience. What can a small hotel owner do about it? They can offer them luxury without unreasonable price increases in accommodation.
Technology can become an ally in this endeavor by creating a digital experience for digital nomads that also lends luxury to the hotel. For example, you can create room keys that are personalized and available on each guest's mobile phone. In addition, within the room the control of all functions can be done through an application. The guest will install the application on his/her mobile phone and thus manage the functions of the room.
This way you will be able to give a sense of luxury and an unforgettable experience.
ELIMINATION OF RESTRICTIONS
How could you make your hotel stand out from the crowd? There are several ways. One of them is the elimination of restrictions that other hotels are likely to impose.
Get started by reviewing your pet policy. Many digital nomads travel with their pets. So you should definitely adjust your policy and make the stay of those who have a pet easier.
In addition, it would be good to create some areas for pets around the hotel so that guests are not restricted. Such areas could be a place for a walk or even a playground for pets. In this way digital nomads will feel that they are not restrictive. At the same time they will be able to have their favorite pets with them as there is space for them in the hotel.
PRICE POLICY
If you want to attract digital nomads, you need to adjust the prices of your rooms. You do not have to change your entire pricing policy. Some things you can do are:
Offer long term rates: The combination of long term rates with various benefits and security protocols leads to a long stay for digital nomads.
Extra benefits: Digital nomads seek adventure. That's why you can offer some extra benefits for a small fee. For example, organize short excursions or provide free meals from local restaurants.
Offer business packages: In particular, digital nomads can be either self-employed or business employees. In the second case, their employer is the one who pays the bills. So, you can approach the employer and offer some special prices of business packages.
Remote work, as it seems, has come to stay. It has already started to become a trend. For small hotels this means that it would be beneficial to take some steps in order to attract digital nomads.
---
Written by Eva Garyfallogianni