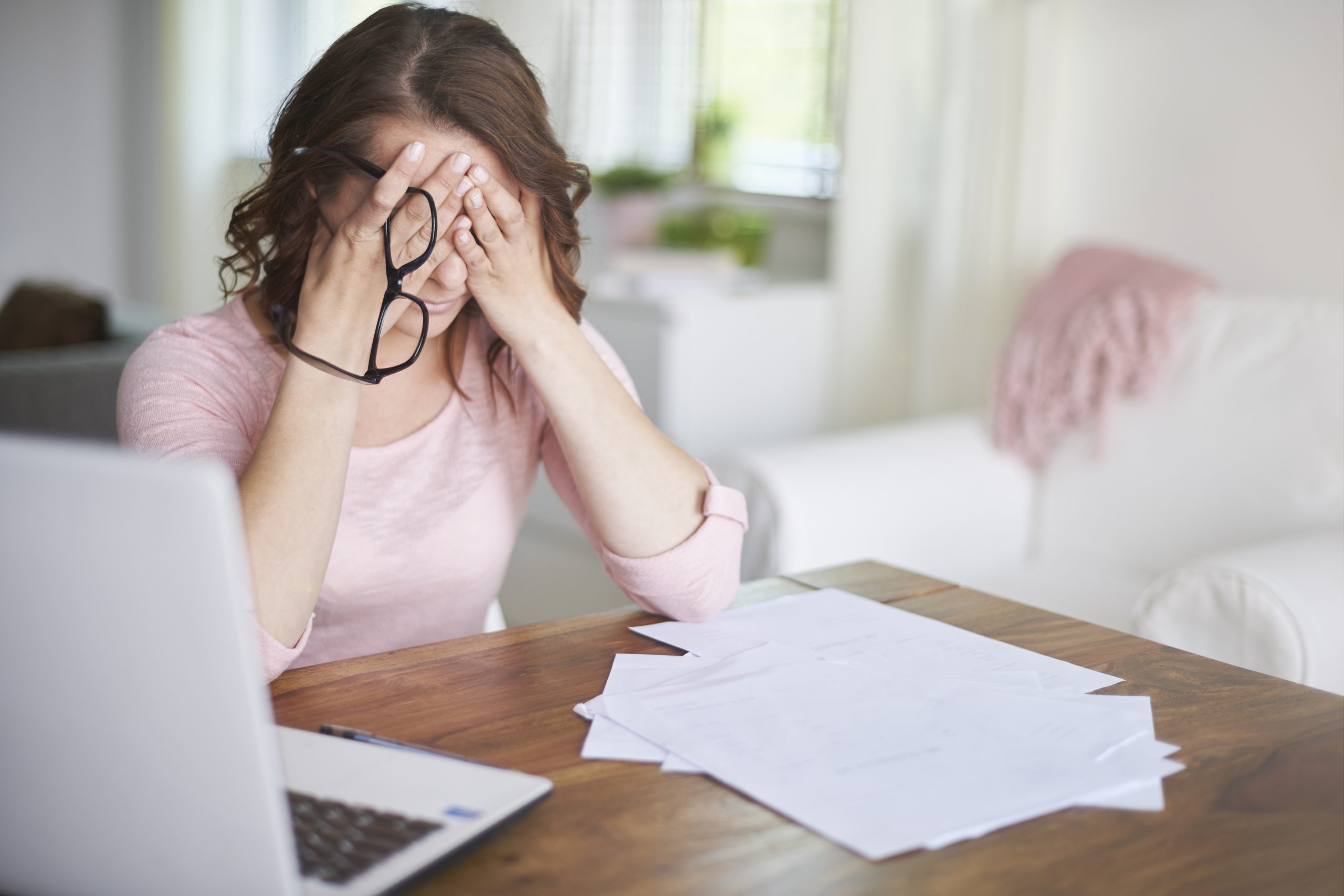 5 Digital Nomads Apps, To Never Feel Down
July 29, 2022
Before deciding on their next destination, Digital Nomads look for information online. In addition to the abundance of websites, useful insights can be found in the various Facebook groups which are usually focused on a specific area and aim solely at digital nomads; Digital Nomads Thessaly & Central Greece, run by Apostolos Leousis and Panos Karachalios, is one of them.
The Digital Nomads Observatory as part of its effort to create a comprehensive picture of the needs and daily lives of Digital Nomads met Apostolos Leousis, who specializes in Community Marketing and Networking. Apostolos has been involved in the world of entrepreneurship for the past ten years, bringing people together with the goal of creating communities around a product or service. He works in business networking, community marketing, event management, and hosts his own talk show. He created Digital Nomads Thessaly & Central Greece with his friend and partner Panos Karachalios four years ago, which now has approximately 2000 members.
"Perhaps the topic of Digital Nomads has become a bit of a fad, like startups." he said at the start of our conversation, acknowledging that government involvement was also crucial in the issue becoming more widespread.
After all, it is widely assumed that government officials' involvement elevates any initiative. History will judge whether this is a positive factor since innovation requires diversity to thrive. "Don't wait for the Minister to call all the Greek organizations together for an informal meeting where we won't say anything important and will only be present for the show. The point is that as individuals, we should try to cooperate and take some initiative. We cannot rely solely on the government to act " Apostolis says. Greeks, he points out, have no clear picture of who digital nomads are because they have focused on the economic benefits they can bring to the country without first conducting a proper mapping of the needs and profiles of those who choose to work remotely. The problem is exacerbated when people in positions of authority who are unfamiliar with the subject are asked to make decisions about digital nomads.
How did the group start, and why did he decide to create an online community that was unfamiliar with Greek reality:
"Initially, the group was aimed at remote workers and developers in the Volos area, as this is where my partner, Panos, and I grew up." We began by organizing a few meetings with the intention of forming a community of people with similar interests and goals. Then came the pandemic, and everything was put on hold."
Entrepreneurship necessitates adaptability, which they both recognize, and it is for this reason that they decided to rebrand the group: "Because the term "digital nomads" had not yet been coined, we decided to focus on remote workers. It gradually became part of the team's philosophy. We focused our efforts on them because we believe they have the potential to establish a new community with a different philosophy, different people, and different skills in the area." It's worth noting that their efforts were entirely voluntary and aimed at creating new opportunities. "My interest," Apostolis says. "It's more about marketing, management and entrepreneurship, while Panos (Karachalios) is a graphic designer and developer, so we tried to combine the two worlds."
Digital Nomads Communities: The Greek Reality
"Greek communities, in general, are not well organized," Apostolis says. "For example, the digital nomad community in Crete is slightly more organized than the community in Athens. There are few Facebook or Whatsapp groups that occasionally organize meetings, but that's it. Even co-working spaces, which one might expect to be hotspots for digital nomads, do not fully serve that purpose."
What causes this disorganization?
"There is no collaboration. Our group has a very good relationship with the Cretan community, but in Athens, for example, I don't know who is behind the community to contact them and organize a meeting. There are some official bodies, but they do not cooperate with online communities like ours, so there has been no impact in establishing a direct line of communication. The only example of a gathering of everyone involved with digital nomads is the Digital Mobilities Conference, which was held for the first time last year. We, as a group has proposed holding some live events where we could answer questions as they came in; To focus on each region of the territory separately in order to assess existing conditions and needs that must be met, so that we are all on the same wavelength, and then to develop our own strategy to highlight the distinct identity of each area."
Apostolis confirms from personal experience a Greek pathogenesis that also applies to the issue of digital nomads: when power shifts, priorities, and collaborations change, even if they have potential. "I had made contact with some Americans who had also contributed to the initiative for the Digital Nomads Visa, so a communication channel with government officials was established. There was a willingness to expand cooperation to make it easier for American digital nomads to visit the country, but the conversation ended when the Minister changed."
Digital Nomads Visa
There are also many unanswered questions regarding the Digital Nomads Visa; Despite the fact that the bill has been passed, many embassies were uninformed of the process for issuing it. Apostolis and his colleagues attempted to find people who had obtained the digital nomads visa to learn more about the process, but were unable to do so due to a lack of sufficient information and bureacracy. As there are so many different parties involved in these cases, the problem becomes more complicated: "What is critical is that many people, potential digital nomads, may have wanted to come to our country during this time but were unable to do so due to a lack of proper information and organization by the state."
Digital Nomads: Central Greece and Thessaly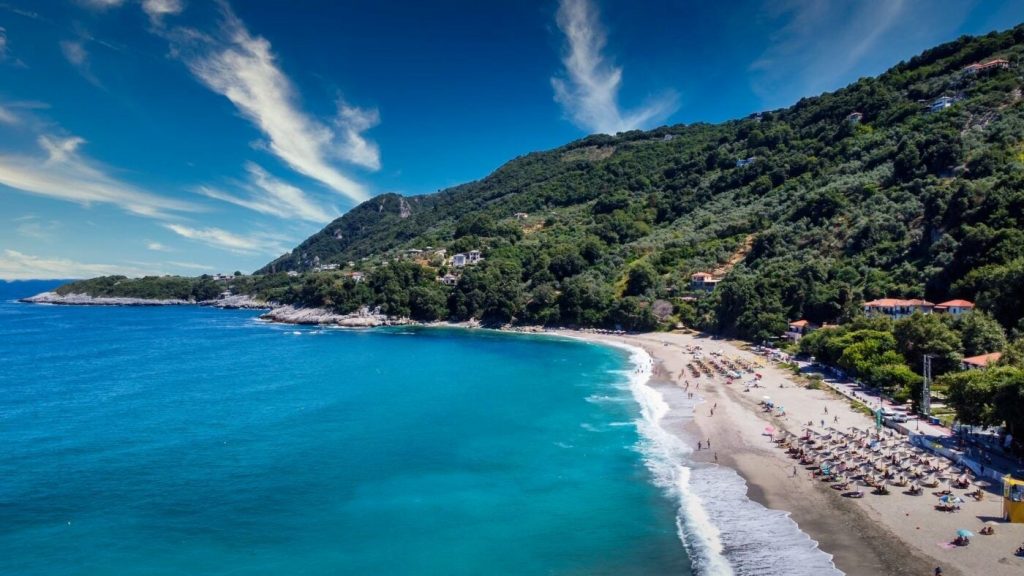 When I ask him what are the most common questions he gets as an administrator of a group with about 2000 members, he says, "The most interest is focused on accommodation. There is a misconception that Greece is only worth visiting during the summer, so they are disappointed if they cannot rent a place during the summer months." It should be drilled into people's heads that Greece exists all year and can provide unique experiences all year round. " Greece is also beautiful in winter. Furthermore, during non-tourist seasons, one can experience the authentic Greek daily life. After all, it's hot in March as well" he adds, and he's absolutely right.
Inevitably, there are many questions about the internet connection in Volos and throughout Central Greece. "Obviously, the quality has also improved over the years," Apostolis says, "But where one goes plays a very important role." The best choice is to go to a co-working space where you know you'll always have a good signal."
"Unfortunately, while the group is very active, I have noticed that the members of the community do not interact with each other as much," he says of the digital nomads' relationships. "They do not assist one another, and there is little willingness to hang out. On the contrary, the locals are much more approachable. People who have co-working spaces or want to organize a city event are open to meeting these people and making them feel at ease. Even those who do not fully comprehend the concept of being a digital nomad have expressed interest." Unfortunately, there is currently only good intention, according to Apostolis: "To realize the multidimensional value that digital nomads can add to a place, one must invest time and money. We offer the opportunity to talk extensively about how each interested party can equip their business to meet the needs of digital nomads in the context of the community we've created, based on real testimonies. Unfortunately, while digital nomads do not outnumber regular tourists, the benefits they can bring to the community beyond money – shelter, food, and activities – are various." A perspective that aligns with previous research conducted by the Digital Nomads Observatory, which extensively describes how digital nomads can benefit a community by bringing in their suitcase both the know-how and experience gained from the various images they have been exposed to over the years.
Co-working spaces in Central Greece
"Co-working spaces, such as Openofficevolos,, exist in Larissa and Volos, but they primarily serve Greeks who have left Athens." There is an element of nomadism in their profile, but they won't be moving again in six months, so the term "remote workers" is more accurate. Pelion attracts many, but there is little information about the number or identity of these people, owing to lack of a core around which a community can be built."
The problems
According to Apostolis, the reasons why Greece is not one of the first choices for Digital Nomads are as follows:
Absence of connecting link: "There is no reference body where the digital nomad can get all of their questions answered. To act as a bridge between Digital Nomads and the destination, an agency similar to a travel agency is required. Although some informational pages have been created in the past, there has been no connection between them, and as a result, many attempts have failed." he mentions and continues, "Last year several Germans came and we had the opportunity to get to know them, we even managed to build a small community, but this was possible because we were able to get in touch with them through the group and were able to answer any question before their arrival in Volos."
Lack of promotion: "Many people are unaware that Volos combines both the mountain and the sea, or that Meteora is very close, or that Pelion may be more picturesque, but in Volos one can have access to other amenities and it is a given that they will always have access to means of transportation to visit the surrounding areas."
Absence of financial incentives: "We need people who will only work on this project; only with the creation of the brand around Digital Nomadism, both internally and externally, so that the relevant bodies could be trained and Greece could become an attractive destination for this special population group. There are, however, no financial incentives for local authorities to invest time in such an endeavor."
Next Steps
To develop a platform and educational materials: "We should create a platform with everyone's contribution. Cooperation is a big issue in this country, and I know there are people in Central Greece who want to collaborate, so it's a shame that it's not possible, like the conference organized by the Observatory last year. It should be done again, but this time in person if the circumstances permit. We must concentrate more on solving problems than on describing them. To find solutions, we must organize ourselves: why not, for example, create a series of videos in which we will attempt to solve the problems encountered by a digital nomad in Greece: For instance, how do I find a place to live during winter in a city that is primarily a student town, such as Volos? We can ask an expert, a broker to provide us with some guidelines.         
To create a Case Study: "What is important for me is to create, as in all countries, a Case Study: to select a destination based on objective criteria where there will be the appropriate environment with the necessary infrastructure to serve Digital Nomads in collaboration with local and government agencies. Only in this way will digital nomadism flourish in Greece, because visitors will know where to go and who to contact. If this is not accomplished, without a Case Study, nothing will change under the current conditions."
To targeted cooperate with European countries: Apostolis believes that Germany should be one of the first European countries that Greece should approach in order to build cooperation bridges. "They meet the income criteria to benefit our economy when compared to other countries. Additionally, the climate in Germany makes Greece appear to be a paradise on Earth. This year was one of the coldest and rainiest winters on record."
Finally, Estonia is a good example for Greece to follow in order to create the right environment to welcome digital nomads: "It has taken many steps to attract digital nomads with legislation that easily allows any European to become a digital citizen of the country," adding that there is a strong interest in the matter even in Bansko, Bulgaria. "Bansko has a great community that organizes events and festivals. Check it out!" He urges me as we wrap up our conversation, and as I thank him for his time, he replies: "I thank you and you know it's a huge pleasure when someone tells me that thanks to you I met X and we did this or when they say that thanks to you I met Y and we became friends. Collaboration leads to change."
---
Written by Katerina Sachinoglou