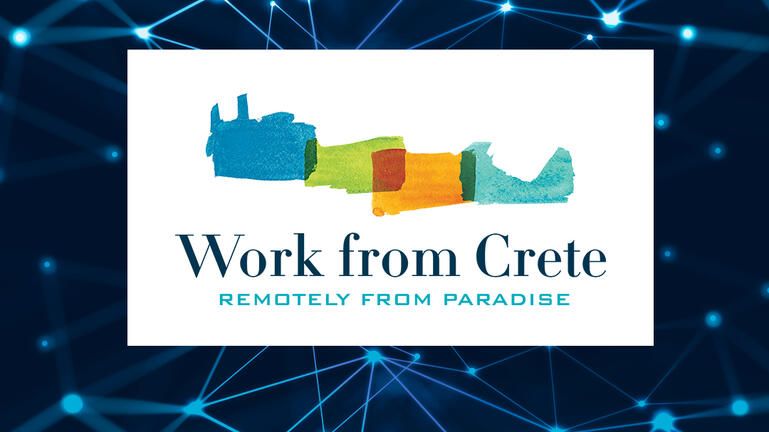 The Island of Crete is Calling for Digital Nomads
March 3, 2021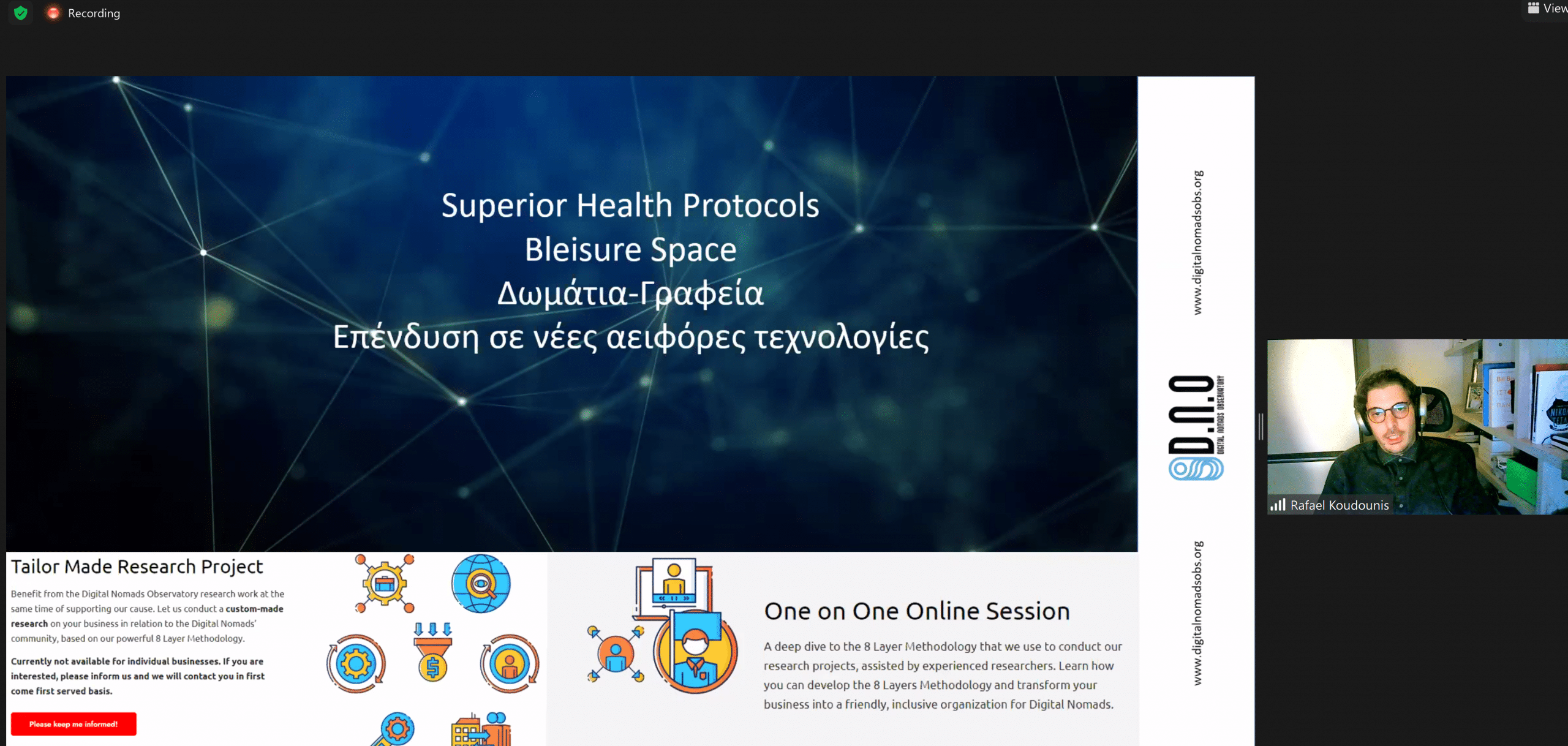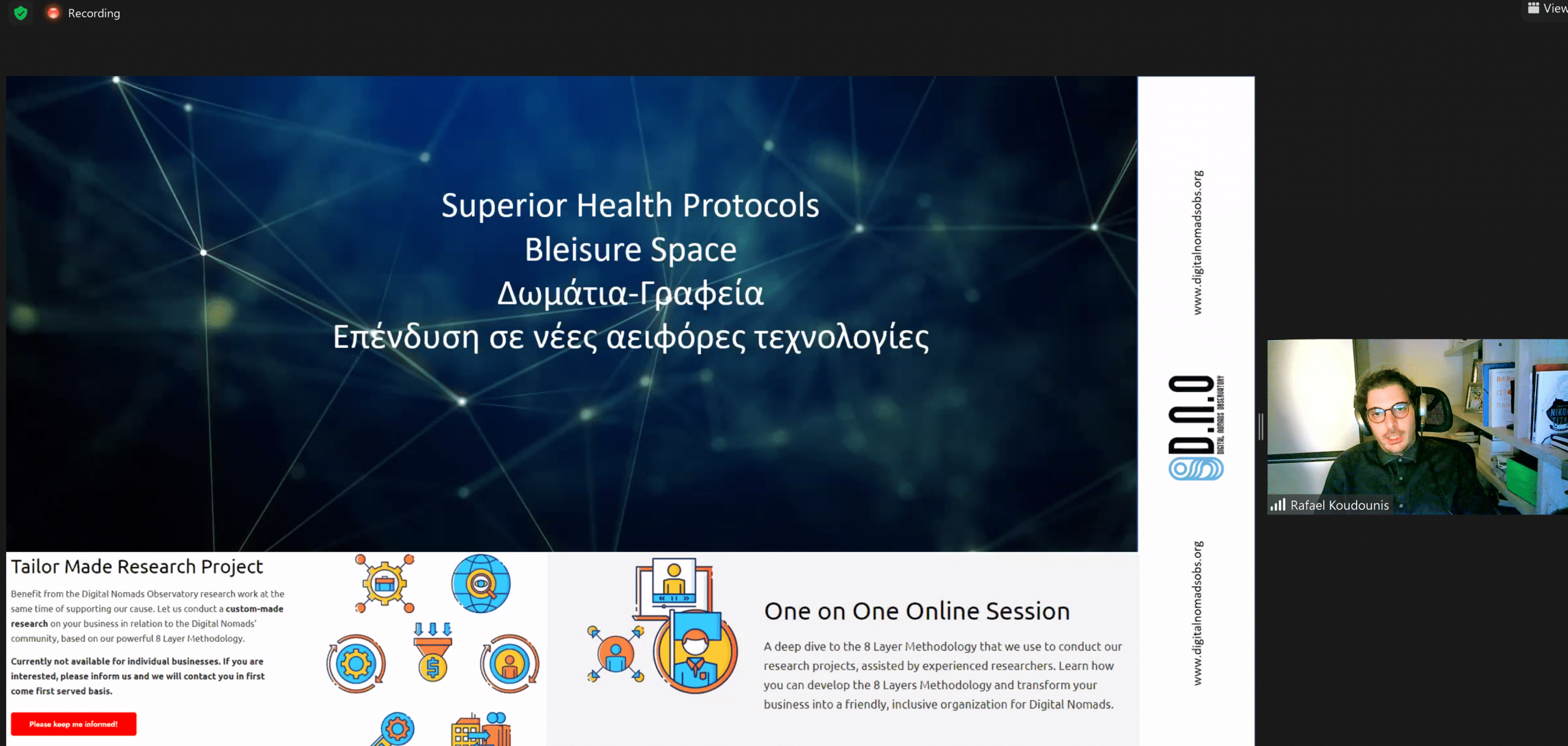 Informative Event in Dodecanese Hotel Managers Association
March 20, 2021
Recently the Minister of Foreign Affairs in Greece Mr Miltiadis Varvitsiotis announced the will of the greek government to establish a working visa for the digital nomads called "Blue Carpet Policy".
According to the greek minister, this policy's target is not only the fresh income to the country but most importantly it is viewed as a way to spread innovation in the fields of cutting-edge technology.
The government aims to make Greece a "technological crossroads", with a strong, hybrid, community of professionals, Greeks and foreigners, who will be revitalized with fresh ideas and best practices. By attracting the best, we are getting better, he underlined.
The ministry focuses on the Blue Carpet Policy and the new type of visa to be issued for digital nomads. "With  Blue  Carpet Policy,  we're layering… investment carpet for Greece" he states.
Therefore, who will be able to obtain the 'digital visa'? The digital visa applies to employed or self-employed persons working abroad; replies the Deputy Minister, adding that under no circumstances are they people who will claim Greek jobs and there will be clear clauses to avoid such cases.
Those applying for the digital nomad visa will have to prove that they have at least a monthly income of 3,500 euros and the corresponding employment guarantees, in order to ensure that they actually come to Greece to offer services to an employer abroad.
———-
*Article photo: NERIT – http://www.nerit.gr/eidiseis/oikonomia/m-varvitsiotis-elliniki-naftilia-parameni-protagonistria-dinami-diethnos/, CC BY-SA 3.0 gr, https://commons.wikimedia.org/w/index.php?curid=37597099