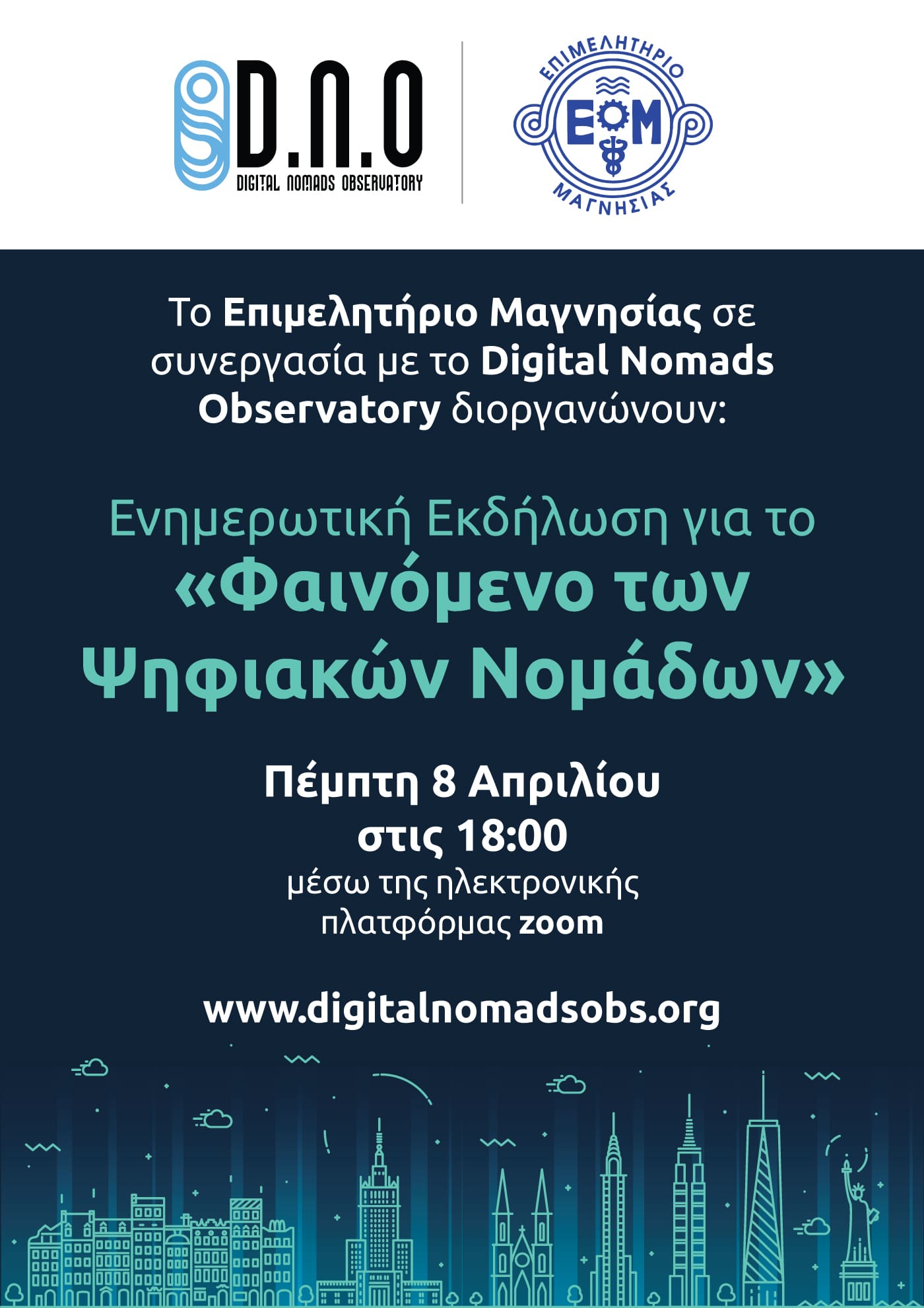 08.04.21 | Informative Event with the Chamber of Magnisia
April 5, 2021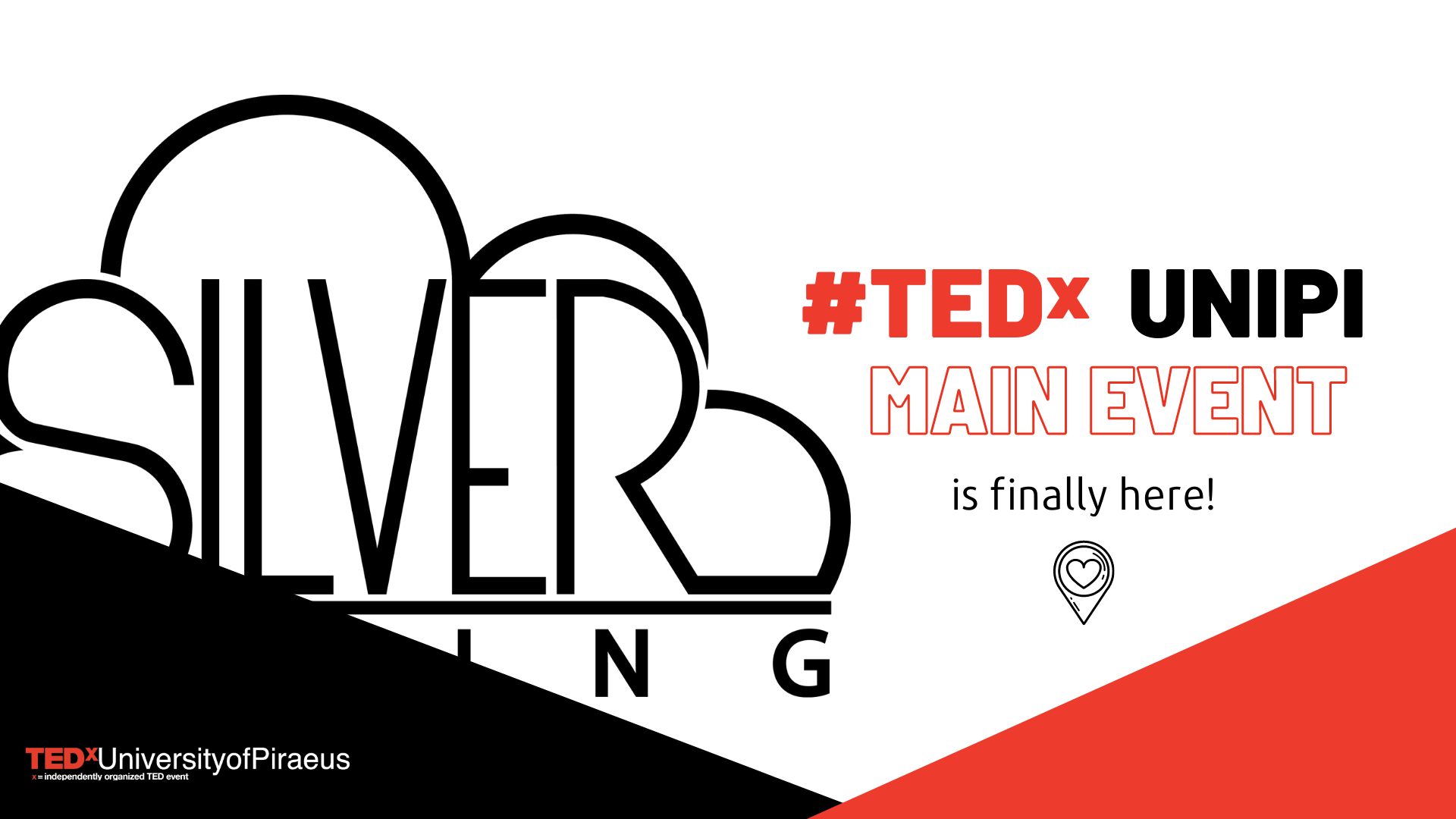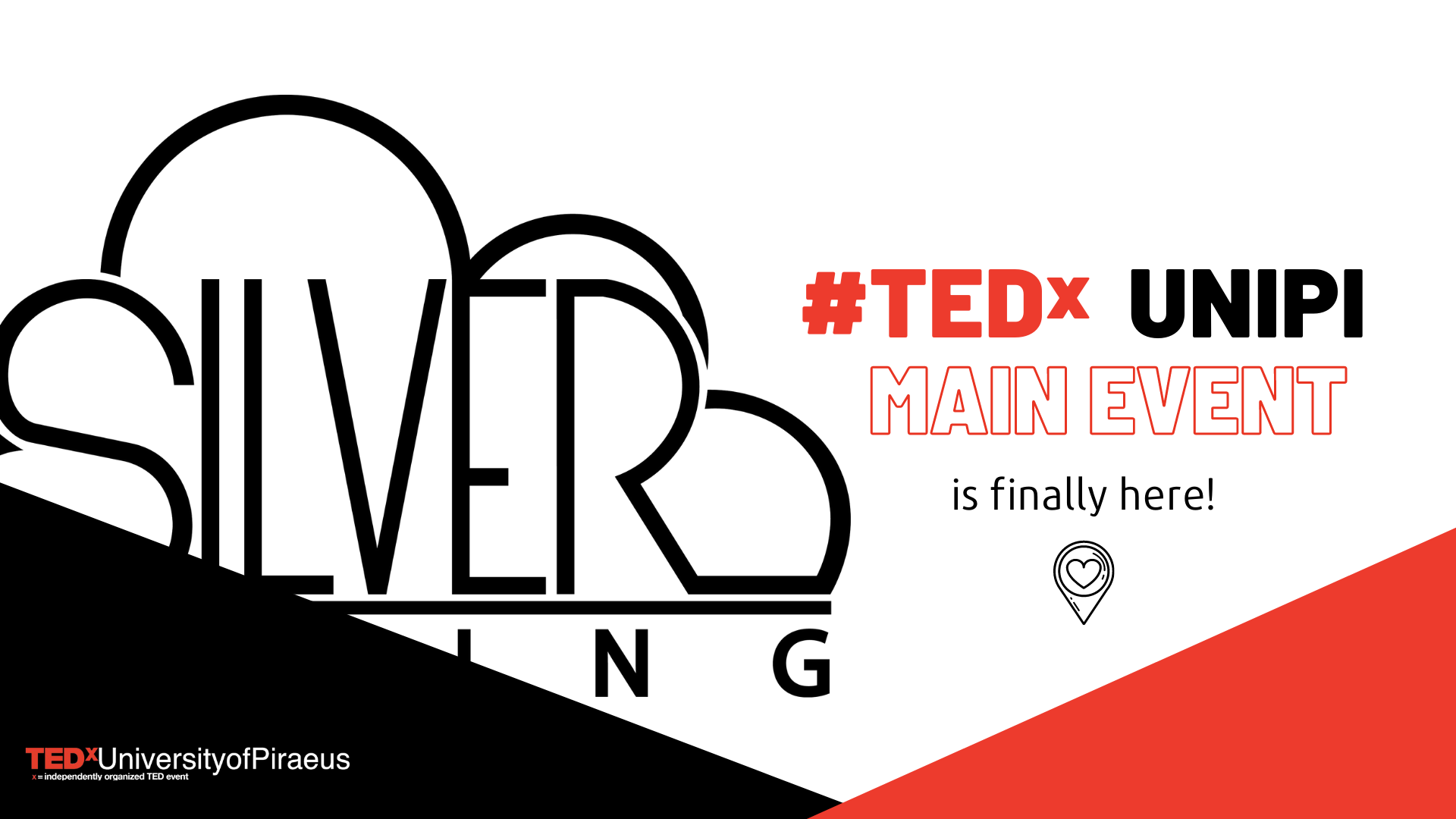 Bronze Sponsors for TEDxUniversityofPiraeus: Saturday 15/05/2021
May 11, 2021
The Chamber of Messinia and the "Faos" S.C., in collaboration with the Digital Nomads Observatory, have organizing a digital informative event on the trend of digital nomads and their relationship with the travel industry. The event took place online on 12 May 2021.
The event was attended by:
Miltiadis Varvitsiotis, Deputy Minister of Foreign Affairs
Anna Kalogeropoulou, Vice-Regional Director of Tourism of the Region of Peloponnese
Thanasis Vasilopoulos, Mayor of Kalamata
Giorgos Athanasopoulos, Mayor of Messini
Vangelis Xygoros, President of the Chamber of Messinia
Raphael Koudaounis President of the Digital Nomad Observatory
Manos Artisan Head of Research Observatory of Digital Nomads
The themes, inter alia, concern the following:
Who are the digital nomads and why we care?
What are the needs and habits of nomads.
How they choose a destination.
Adaptation of businesses to digital nomads.
Socio-economic framework for the emerging of digital nomadism.
Does Messinia qualify for their installation?
The discussion was coordinated by journalist Dimitris Plemenos
You can watch the whole video here: