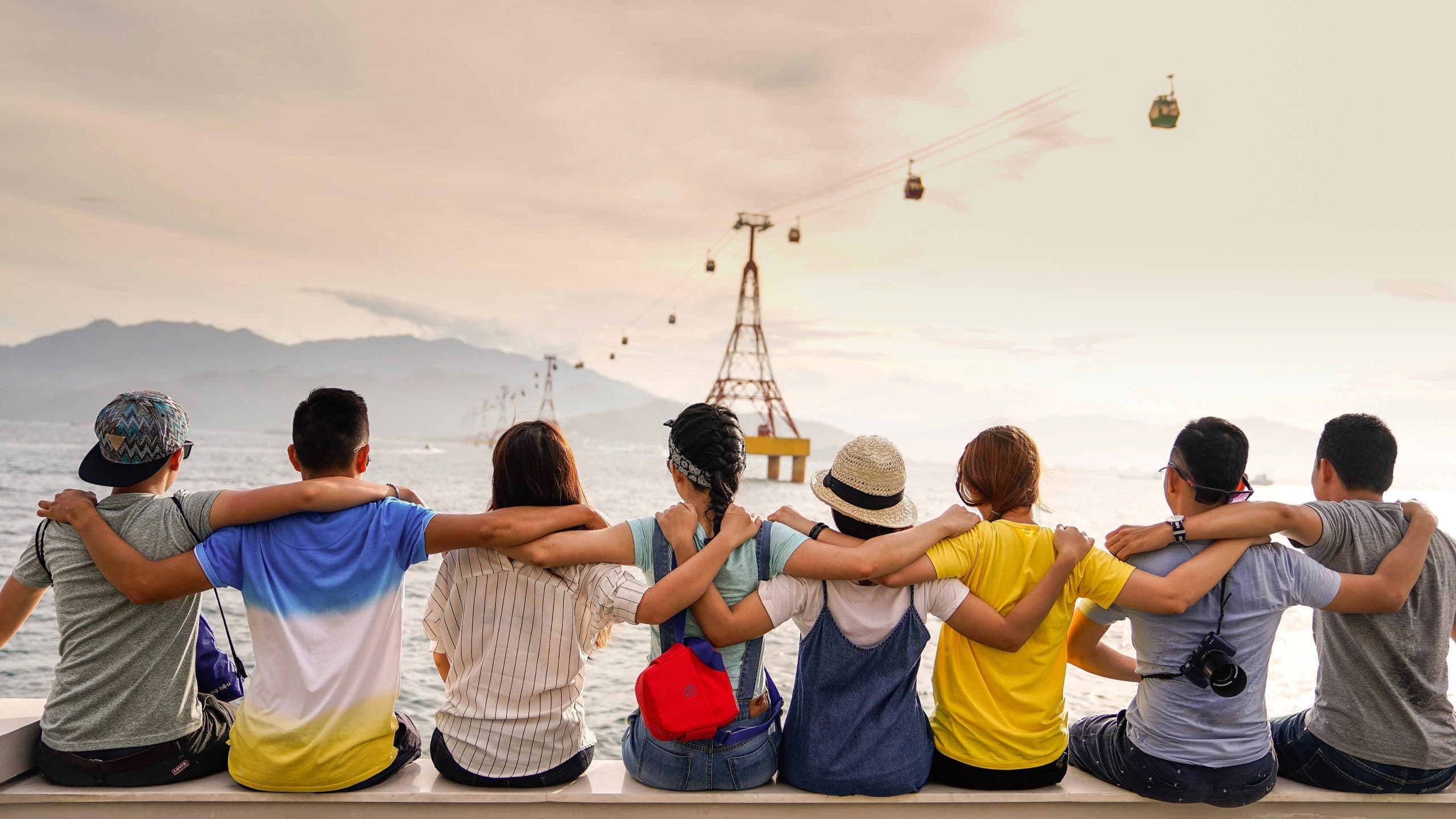 Digital Nomads: Ways to make friends while traveling
January 17, 2022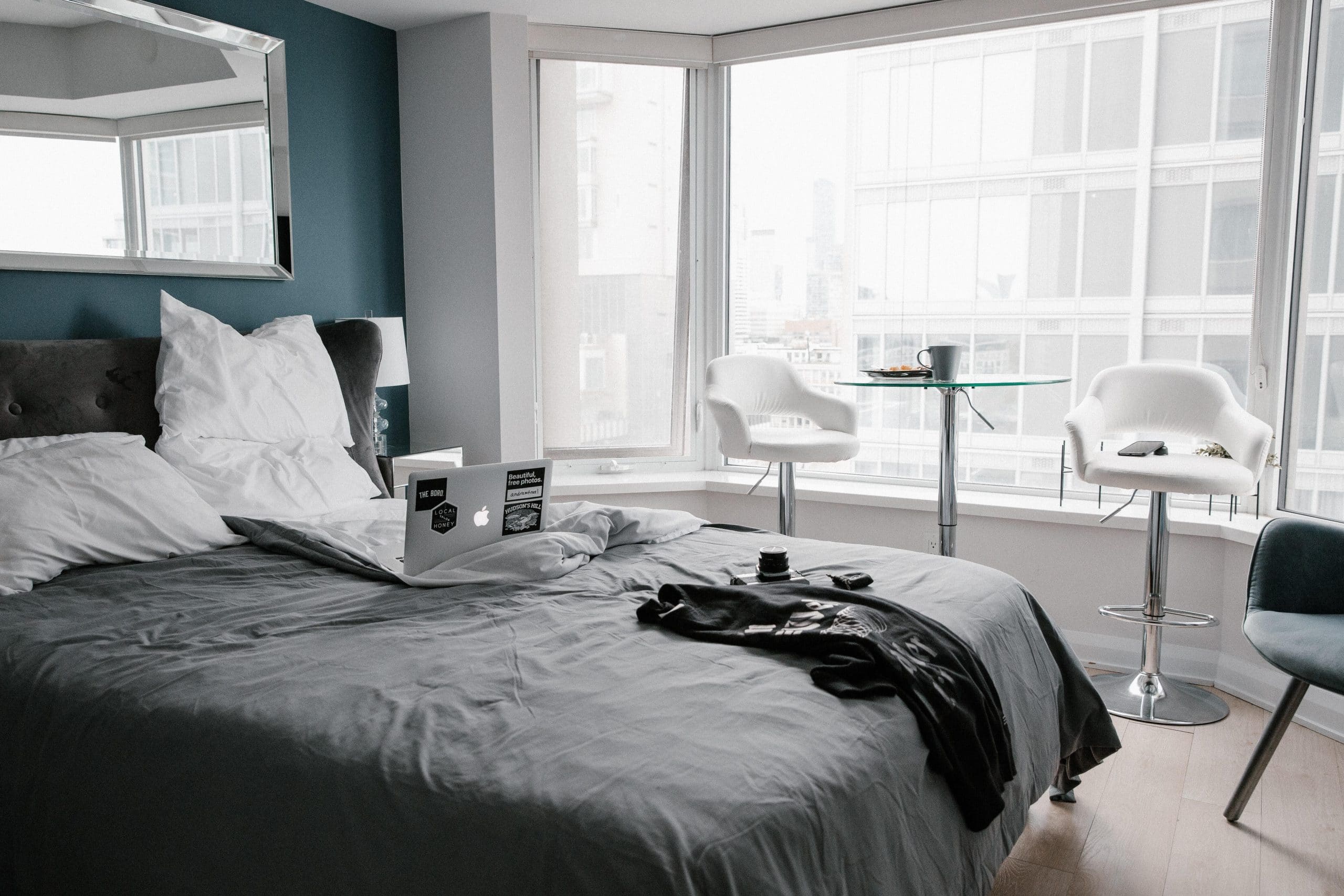 9 types of digital nomad accommodation to choose the right one for you
February 10, 2022
Digital nomads are often seen as these travelers that enjoy the freedom of working from the most picturesque places in the world, experiencing the best in life. That, however, is only half the truth. Being a digital nomad means that you are always on the move not being able to set roots and make long-time friends, as well as experiencing long lone periods can make them feel very lonely.
Settling in a new place, not being able to celebrate their most important moments with your friends can make you feel alone. Video calls and chats can help but is the close-up connection that is missed by most.
Acceptance
The first to everything is accepting that the situation you are going through is okay. It's perfectly normal to feel lonely when travelling and moving on to another location. It's also normal to feel that way for extended periods of time as well.
Despite what society thinks about digital nomads getting to travel constantly and experience new things, it is okay to not meet these expectations. You might feel bad for not being over the moon as society expects from you since you have the chance to travel. What you should remember is that it is human to miss your family and friends, to feel alone, to miss a previous stage in your life. Just be kind to yourself and be sure to allow them to feel as they should. And if you feel lonely then maybe it's time to change it.
With in-depth experience to what being a constant traveler means we thought to list a few tips on how to battle loneliness.
Keep in touch with your loved ones
What the COVID-19 pandemic showed was that technology can truly help us stay connected with our loved ones. Through chats, video calling or gaming and watching movies you can spend quality time with your friends. To make thing easier set up a weekly or biweekly video call with your friends to talk about what's new in your lives. Nothing like some good quality time to fight that sense of loneliness. Arrange movie nights or board game nights and simply have fun. Staying connected will help you feel less lonely. Also, close friends are great at listening so you can share your feelings of loneliness with them.
Meet new people
While friends and family are fantastic company, they might not always be available. So, try making new connections either in the local community where you work from or online.
Join co-working spaces where you can meet like-minded people or other digital nomads. If you miss your co-workers from your old office this will be great substitute. Also, you can network and build connections.
Consider joining online groups. Whether it is other digital nomads that you can share your experiences and concerns with and connect or simply clubs of interest to you this is an excellent way to connect. You can meet people from all over the world and be a part of an international support system. What's more? They could provide great inspiration for your next destination.
Co-living spaces is another way to meet new people if this is something that you feel comfortable with. Additionally, go out in the local community and find other expat groups or even non-profit organizations to volunteer. The chances of meeting people with the same interests are great, while offering to the community that hosts you.
Select a Location that suits you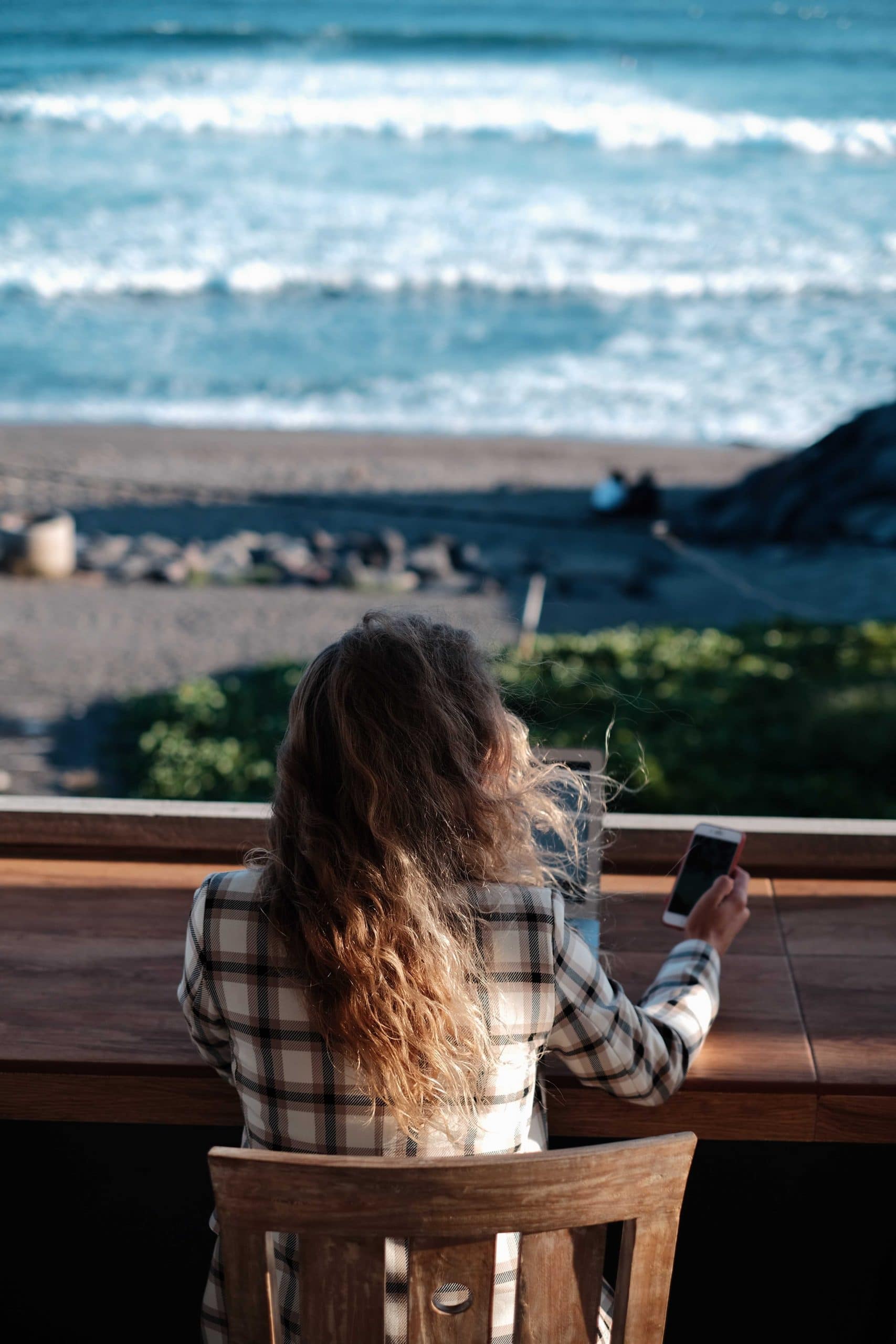 Before selecting the next location, you will be working remotely from do your research. If you are interested in co-working spaces make sure the location you are moving to offers them.
Pick a country that you can speak the language of. This can be a great aid in feeling more able to connect with new people. Don't decide on location that will aggravate your feelings. So, if you love sunshine, a sunny place will be more suitable for you than a rainy village.
Stay longer in a place you like
Digital nomads' lives are based on moving around constantly which means starting again from the start. Try staying longer in places that you like. This way you will be able to build stronger social ties and grow beautiful relationships. Love a remote location? Make it your remote base you can visit once in a while to reconnect with people.
Take a break
Don't forget, like everyone else you are working even if remotely and not vacationing. So, take a moment to consider why you feel lonely. Is it affecting your everyday life? Take some days off from work and take a vacation. Don't feel guilty about it because you are a digital nomad. Visit loved ones, go on a retreat and take a break from social media.
Stay active
Sports clubs can be a great place to make new connections. Like running, cycling or any other sport? Join a sports club and you might meet people that have the same interests as you.
And if none of these are your cup of tea, then participate in club that might interest you. Sign up for your local chess club, gardening lessons, decorating etc. If you love learning languages and live in country that you don't speak the language, try language exchange lessons. Staying active and busy with activities after work will not only help you decompress and relax but earn new skills while meeting new people.
Reconsider and ask for professional help
If you are thinking why you became a digital nomad. Or weighing the pros and cons of being a nomad, it is good practice begin by asking yourself what attracted you to this life. Are you happy to continue this life? How was your pre-nomad life? You can always choose to continue or take a long break and set roots for a while.
Finally, it is exceptionally important, and we cannot stress it enough that it's okay to ask for professional help. Being lone doesn't mean you have to be lonely. If you feel that loneliness is impacting your daily life, go ahead and talk to trained professionals.
---
Written by Dimitrios Alexopoulos Tsoras